Mexican Bread Recipes
Conchas Mexican Bread Recipes
Conchas is a type of sweet bread originated from Mexico. Often eaten in the morning, Conchas Mexican bread is a lightly sweetened type of bread that is a staple of Mexicans diets. Conchas bread often has a sweetened decorated top and is shaped in a ball form bread. Visit our main website for a lot more great tasting Mexican Recipes.
Breakfast Bread from Mexico
Start your morning with a hot cup of coffee and a warm fresh piece of Conchas bread from Mexico. Traditional Mexican Food such as Conchas bread is widely favored over sweeter treats like donuts and cakes in Mexico.
[jbox color="red"]
Recipe: Conchas – Coiled Sweet Rolls
Summary: Mexican Conchas bread is a sweet tasting Mexican style twist rolls. Makes a great bread for Mexican themed dinners.
Mexican Concha Bread Ingredients:
3 1/2 cups flour
1/4 cup sugar
1 teaspoon salt
1 package dry yeast
butter or margarine, softened
2/3 cup warm water
2 eggs, room temperature
1/2 cup honey
3/4 cup chopped almonds
Instructions for Mexican Concha Bread Recipe:
Mix 3/4 cup flour, sugar, salt and undissolved yeast in large bowl.
Add softened butter.
Gradually add water and beat 2 minutes on medium speed of electric mixer, scraping bowl occasionally.
Add eggs and 1/2 cup flour.
Beat on high speed 2 minutes, scraping bowl occasionally.
Stir in enough additional flour to make stiff dough.
Turn out onto lightly floured board and knead until smooth and elastic, 5 to 10 minutes.
Place in greased bowl, turning to grease top. Cover and let rise in warm place until doubled.
Punch dough down.
Divide in halves.
On lightly floured board, roll half of dough to 15- x 12-inch rectangle.
Spread with 2 tablespoons softened butter. Fold in half.
Roll out again to 15- x 12-inch rectangle.
Spread with 2 tablespoons more butter.
Fold in half and roll out to 18- x 6-inch rectangle.
Cut dough lengthwise into 6 (1-inch) strips. Fold each strip in half lengthwise so that it is 1/2-inch wide.
Gently roll to round and lengthen each strip to rope. 1/4 to 1/2 inch in diameter.
Hold one end of each rope firmly and wind dough loosely around to form coil.
Tuck end underneath.
Place on greased baking sheets about 2 inches apart.
Repeat with remaining dough.
Cover and let rise in warm place until doubled. Heat honey until thin.
Gently brush rolls with half of honey and sprinkle with almonds.
Bake at 400xF 15 minutes or until browned. Remove from baking sheets and cool on wire racks.
Drizzle while hot with remaining honey.
Preparation time: 20 minutes
Cooking time: 15 minutes
Number of servings (yield): 8
[/jbox]
Recipe Cooking Video for Conchas Bread
[jbox color="green"]
Photos of Finished Mexican Breads
[/jbox]
Recipe Binders to Mexican Slow Cooker Recipes
[jtabs theme="smoothness" size="large"]
Mexican Food Binder 1 ::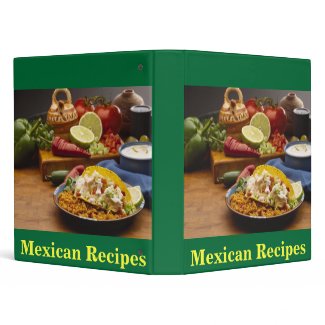 [jtab/]
Mexican Food Binder 2 ::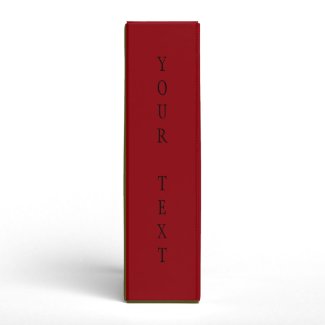 [jtab/]
Mexican Food Binder 3 ::


[/jtabs]
---
[jbox color="green"]
Sign Up for the Recipe Publishing Network Newsletter
Every other week we bring you a total unique recipe from our group of talented food writes along with helpful cooking tips and an in-depth look at a topical food subject in our featured food article. We also review the sites in our network to help you get better acquainted with the many specialty food niches we cover. Click the button below to be taken to the RPN Blog sign up page. We never rent, sell or trade your personal information as we here at RPN understand it is a privilege to be able to contact you with our insight. Thanks for stopping by our lens and we hope you enjoy becoming a subscriber.

[/jbox]
---
About the Author
[bc_member name="recipepublishing" size="80" fields="Interests,Website"]
Check Out Another Post On Webnuggetz