Flower Photos from Nature Smiles Gallery
Nature Smiles Gallery's Flower Photos
If you are a flower lover then these flower photo items from Nature Smiles Gallery will certainly make you smile! There is the gorgeous red and white dahlia postage stamp, the pretty pink water lily mug, a dusky rose mug, and many more beautiful flower items.
It's always amazing to see the many varied forms and colors that flowers take. From the lowly daisy to the most elaborate orchid, they are all wondrous creations, appreciated all the more because of their fleeting beauty.
Nature Smiles Gallery has captured lovely flowers at their peak and placed their photos on mugs, mousepads, custom postage stamps, and more.   Now you can enjoy beautiful flowers every day. No need to wait for the cherry blossoms to bloom. You can carry them with you every day on your key chain!
Beautiful Flower Products from Nature Smiles Gallery
Whether it's custom postage, a mug or a mouse pad adorned with gorgeous flowers, Nature Smiles Gallery has it!  Choose from stunning stargazer lilies, roses, daisies, orchids and more.  The mousepad with the black eyed Susans is especially pretty.
Nature Smiles Gallery
Zazzle is the world's leading platform for quality custom products. Zazzle's proprietary technology enables individuals, professional artists, and major brands, including Disney and Hallmark, to create and offer billions of unique products for customers worldwide. Zazzle's rapidly expanding product base covers every topic imaginable and includes
t-shirts
,
business cards
,
invitations
, in addition to a variety of
custom gifts
. Upon creation, products are instantly and accurately visualized on the site and offered in the Zazzle marketplace. When ordered, each product is made on-demand.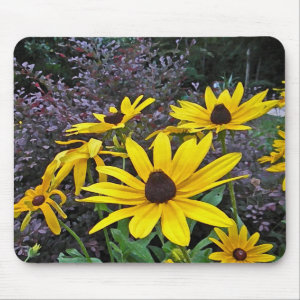 More Flower Photo Products from Nature Smiles Gallery
These are more offerings from the Nature Smiles Gallery. Visit Nature Smiles Gallery and browse their collection of products guaranteed to make you smile!
More Offerings from this Artist
Flowers And Time Lapse Photography
Time lapse photography makes the opening and closing of flowers look so fascinating.  In real time it happens so slowly that you can't really tell what is going on.  It is actually quite a lively process.  Watching while a rose unfurls is just awesome!
If you don't find a mug here that appeals to you, click on the banner below to browse Zazzle's thousands of custom mug designs. There is most assuredly something for everyone!

Related posts:
Did You Miss Something? Go Back and Read Again!